[one_third]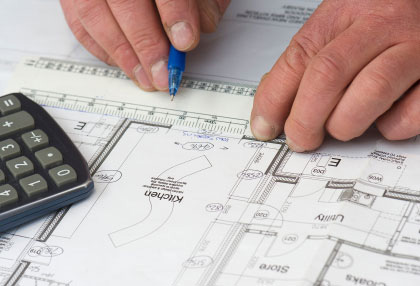 Morales Consulting Engineers has in-house experience in providing structural engineering services for the following:
[/one_third][two_third_last]
Architectural Building
Includes commercial, residential and religious structural analysis, design, detailing and construction and threshold inspection.
Our experience includes:
• Stadium facilities
• Parking facilities
• Office buildings
• Mid-rise apartment and condominium structures with shear wall-frame interaction for hurricane wind resistance.
• Structures with concrete frames and flat plate designs as well as pre-tensioned and post tensioned slabs.
Religious Structures
Many types of religious need structures, including steel space frames providing large, clear spaces for services.
Ground Transportation Structures
We can design and build transportation structures including as bridges, overpasses, box culvert, temporary construction trestles and cofferdams and other aids to open excavations.
Experience includes:
• FDOT Bridges
• FDEP Pedestrian trail bridges
• City of Jacksonville Pedestrian Bridges
• Concrete, steel and timber bridges.
• Pre-cast beams and box girder structures both straight and curved with pre and post tensioning.
• Design of intermodal transfer facilities.
Waterfront Structures
Our waterfront structures experience includes analysis and design of Ports, Marianas, Shipyards and other waterfront structures. (see our Waterfront Structures section)
Structural Forensic Services
Morales' structural forensic services for failures and other signs of distress services may include investigation of cause, analysis of condition, reports, expert witness and cost estimation – specifically Hurricane related damage assessment and repairs.
[/two_third_last]
[space size="25″]
[full_width_section color="#3b3b3b" image="http://m.olevmedia.net/wp-content/uploads/2014/01/2men-background.jpg" bgpos="cover" bgatt="fixed"][animation effect="flip-y"]
[space size="10″]
Call us today at [marker]1.904.434.4366[/marker] or email [marker]info@morales-ce.com[/marker].
Morales Consulting Engineers is currently in process of setting up our new office facilities – and we admit, we're not dressed for company!
If you need to meet with one of our team members, let's avoid the dust and construction.
Please call or email and make confirmed meeting arrangements with our associates first before stopping by. Thank you!
[space size="10″]
[button href="http://morales-ce.com/contact-us" style="border" size="large" color="#d8d8d8″ hovercolor="#d8d8d8″ textcolor="#d8d8d8″ texthovercolor="#000000″ icon="envelope" ]Contact us[/button]
[space size="15″][/animation]
[/full_width_section]