[one_third]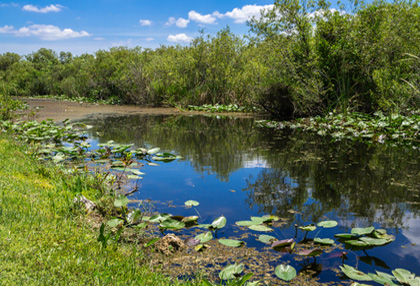 Morales Consulting Engineers provides assistance for site development evaluation and construction.
[/one_third][two_third_last]
[space size="25″]
MCE's experts can provide assistance with your project's evaluation and construction by helping with planning of the required evaluations for permitting, as well as the required temporary and or drainage structures to protect wetlands and allow construction.
Our Site Development Experience includes:
Special weirs and drainage structures; temporary bulkheads and special structures to comply with permit requirements.
Coordination of environmental and development requirements to permit construction of the most economical total value development.
Special structures to allow controlled discharge.
Other means to minimize potential for degradation and meeting permit requirements.
Our SD Construction Engineering experience includes:
Cofferdams to allow excavation.
Temporary retaining walls and bulkheads.
Construction trestles to reach the area with equipment when no other access is feasible.
Ramps to move equipment on and off barges.
Temporary supports for areas affected by construction equipment or conditions.
Reinforcement of damaged structures so as to allow for repair.
[/two_third_last]
[space size="25″]
[full_width_section color="#3b3b3b" image="http://m.olevmedia.net/wp-content/uploads/2014/01/2men-background.jpg" bgpos="cover" bgatt="fixed"][animation effect="flip-y"]
[space size="10″]
Call us today at [marker]1.904.434.4366[/marker] or email [marker]info@morales-ce.com[/marker].
Morales Consulting Engineers is currently in process of setting up our new office facilities – and we admit, we're not dressed for company!
If you need to meet with one of our team members, let's avoid the dust and construction.
Please call or email and make confirmed meeting arrangements with our associates first before stopping by. Thank you!
[space size="10″]
[button href="http://morales-ce.com/contact-us" style="border" size="large" color="#d8d8d8″ hovercolor="#d8d8d8″ textcolor="#d8d8d8″ texthovercolor="#000000″ icon="envelope" ]Contact us[/button]
[space size="15″][/animation]
[/full_width_section]